What's Included?
7 hours of real-time painting videos, exercises, & lectures
50+ of my own royalty-free references for your own artistic practice
A master overview of the best brands & supplies for all skill levels
Brush up on your color theory and composition tips
9 Exercises to master both basic and advanced techniques
3 Final Projects:
Tangerine Grove
Dreamy Mountain Landscape
Beach Sunset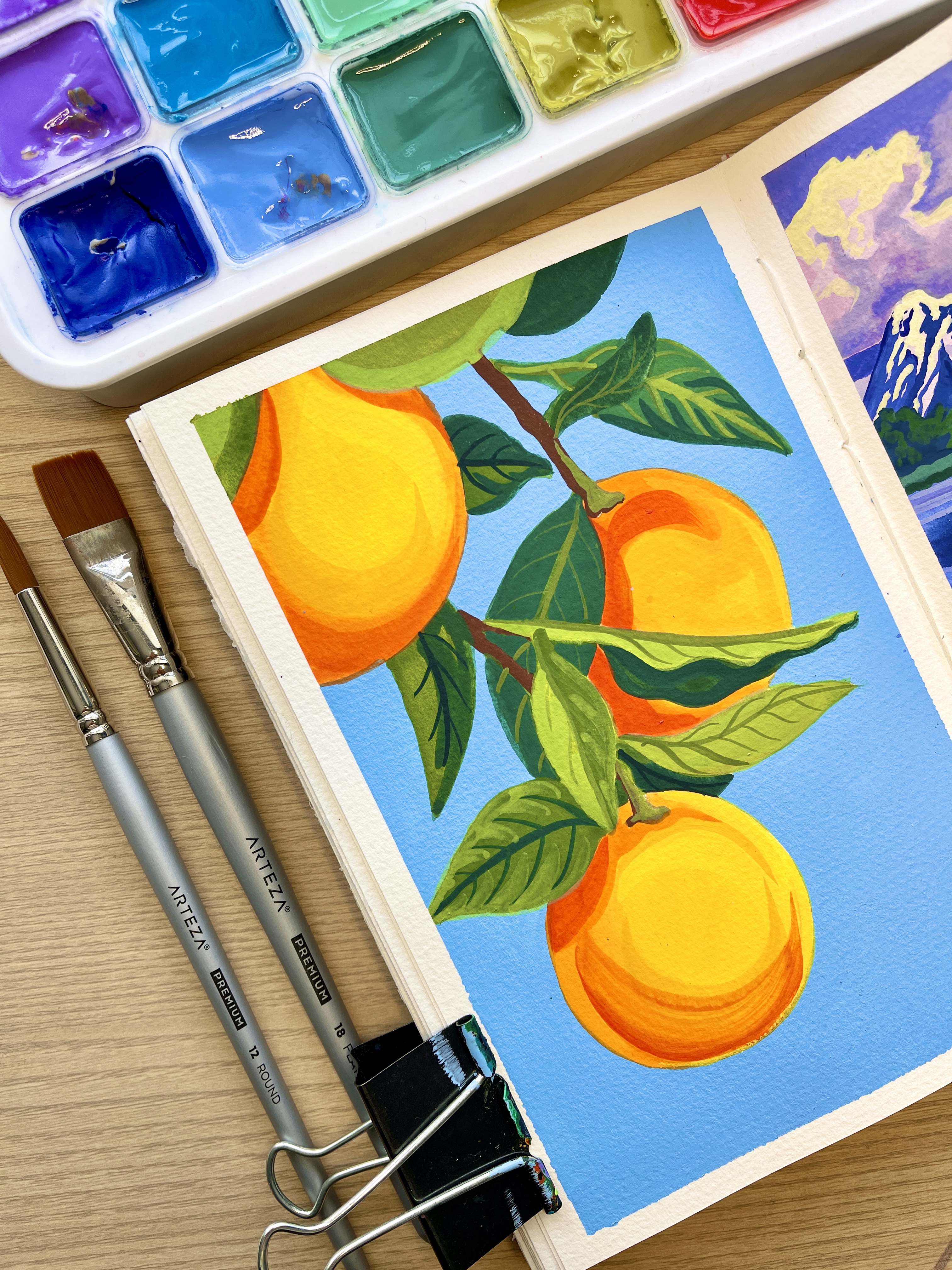 Final Project #1: Tangerine Bunch
For our first final project, we're starting out nice and easy with botanicals. If you've followed me on social media for some time, you know I have an obsession with painting oranges.
I'll take you through the process in real-time, and show you how I approach each part.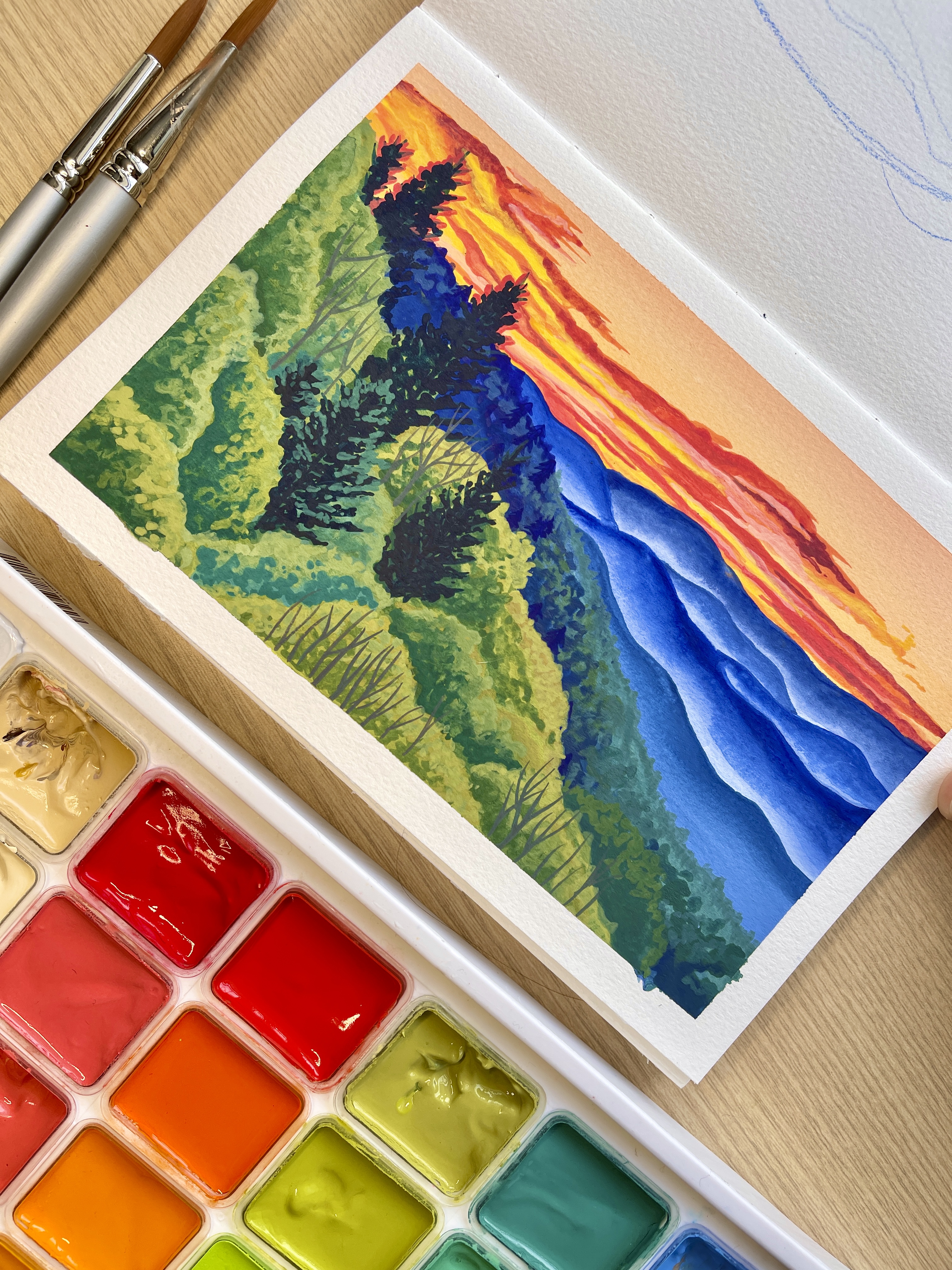 Final Project #2: Smoky Mountains Landscape
We're working our way up to the final landscape project with this smoky mountains sunset.
In this project, I'll show you my approach to shading mountains, clouds in a sunset, and foliage.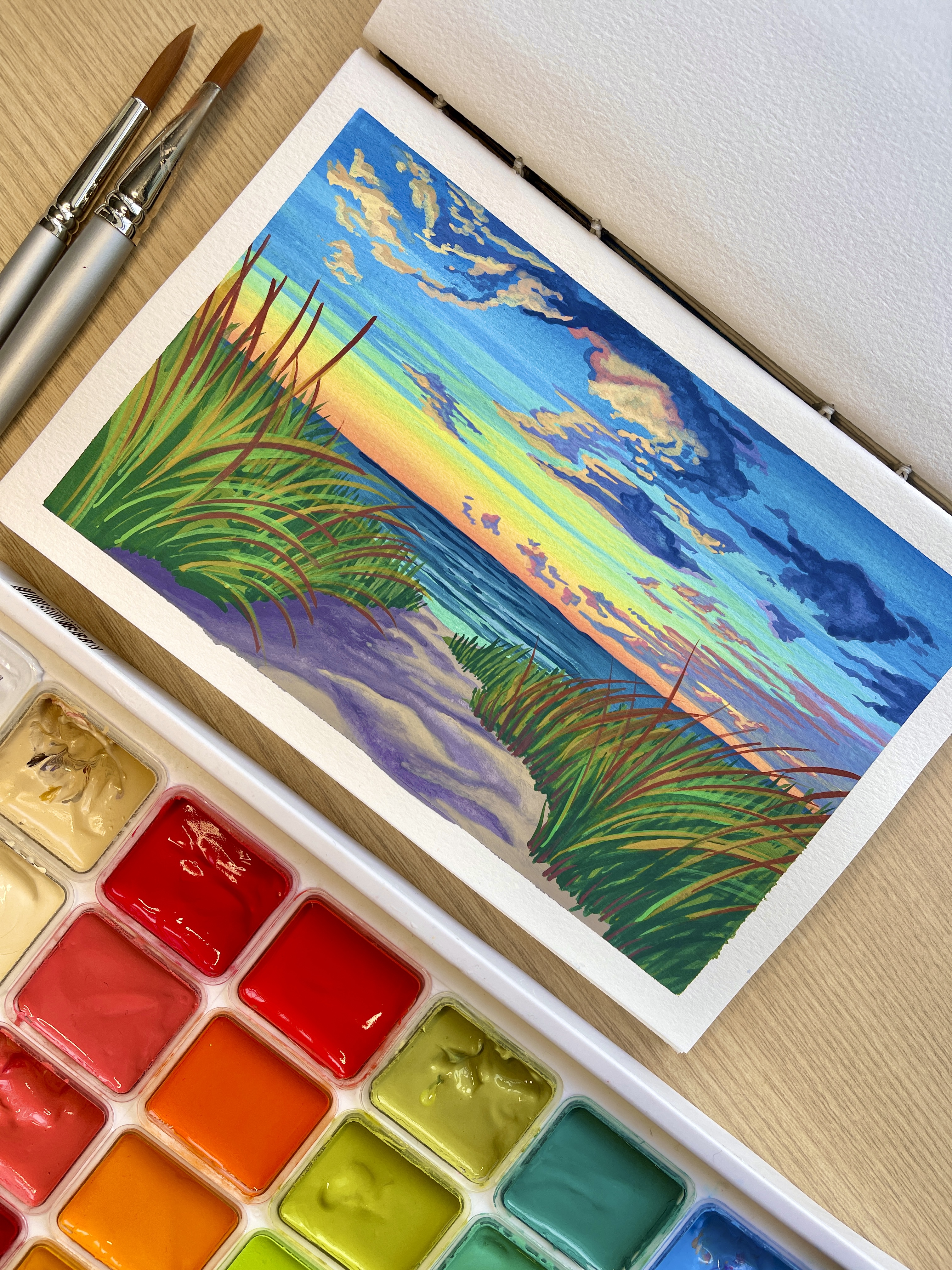 Final Project #3: Beach Sunset
The culmination of all your skills throughout this course leads to this final project: the beach sunset on the dunes.
Everything you've learned will come together here: color theory, composition, shading techniques, & more. After this project, you'll have the foundation to take your gouache work in any direction you desire!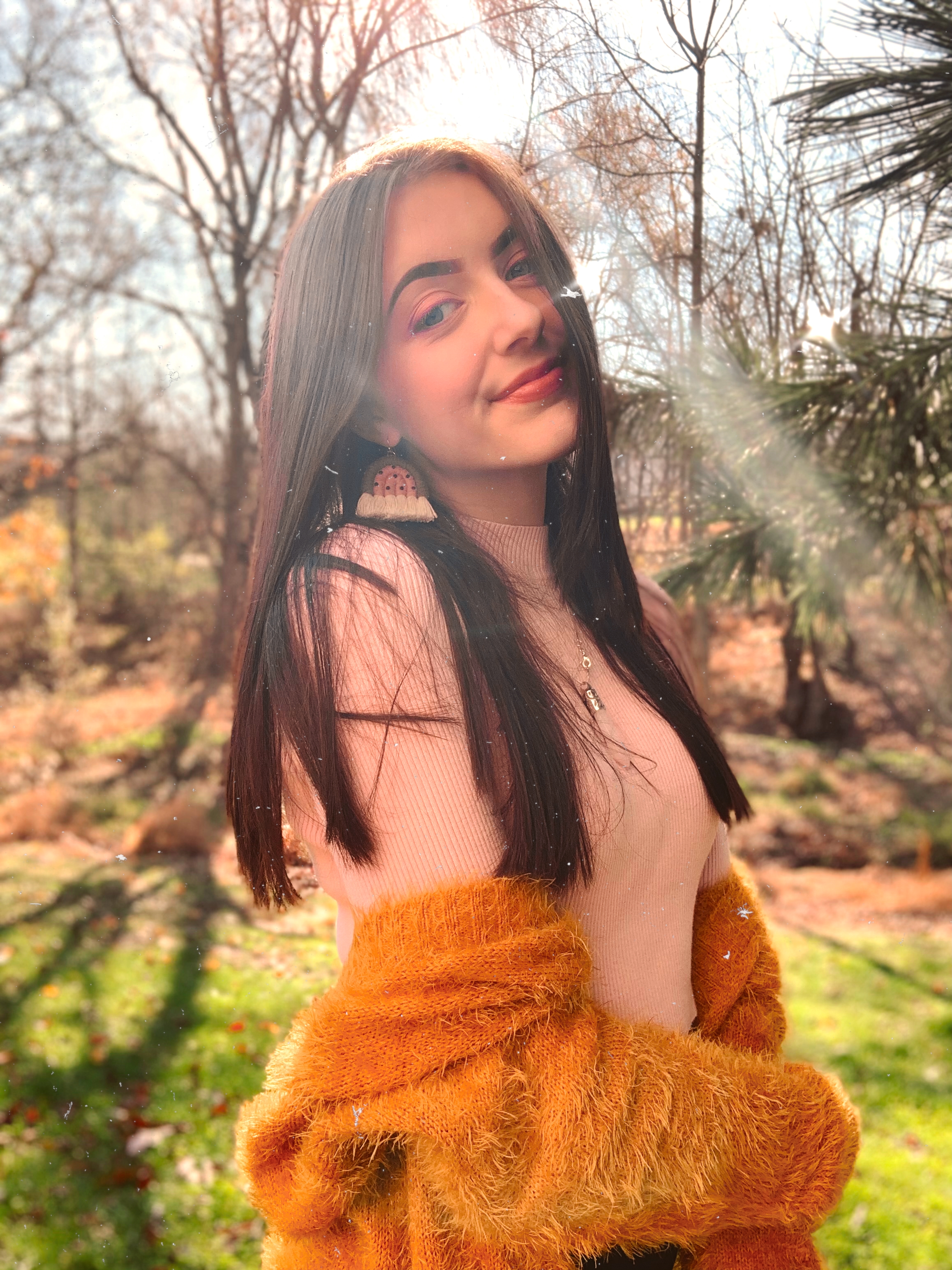 Whether you've been following along the journey from the very beginning, or you're brand new, welcome to the launch of my Gouache Class!
I've been painting since I could hold a brush, but I picked up Gouache in the beginning of 2020, and I fell in love with the medium. I've crafted this course to teach you the inner workings of the medium I love the most.
By the end of this course you'll be able to create vibrant landscapes, beautiful botanical illustrations, and have the foundational knowledge you need to take the medium in your own creative direction.
Check your inbox to confirm your subscription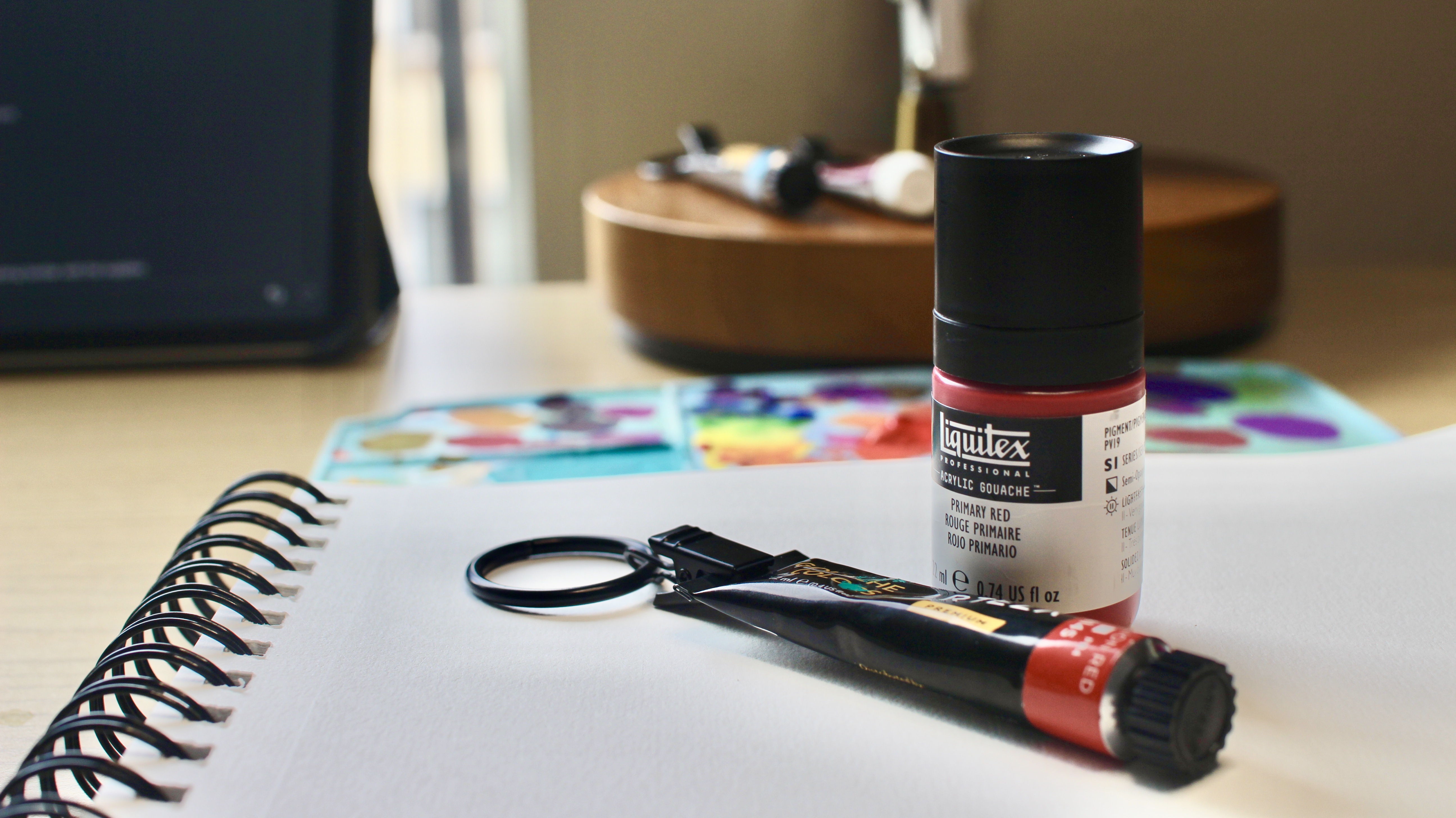 Learn the essential foundations of gouache!
We'll be learning all of the basic and advanced techniques for gouache, and pull those skills together to make three beautiful final projects.